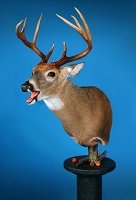 Bowman's Wildlife Taxidermy is a full-time taxidermy studio owned and operated by Keith and Denise Bowman.

We are North Carolina licensed taxidermists. Our goal is to provide you with the best quality mount available, and a good turn around time.

The art of taxidermy is not just a job to us, it is our passion.

Practicing taxidermy over the years, along with competing, attending and giving seminars, and judging at the shows, gives us the knowledge to produce lifelike mounts.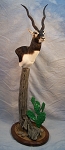 Keith has won awards in Whitetail Deer at all levels, state, regional, national, and world competions. He has earned the Award of Excellence at the North Carolina Taxidermist Association (NCTA) and National Taxidermists Association (NTA).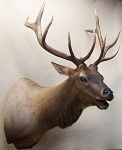 We specialize in Whitetail Deer, Gameheads, Lifesize Mammals, Fish, and rugs. We also offer custom mounts. We can bring your idea to life. We are located in Walnut Cove, in Stokes County, North Carolina.We are conviently located to the Piedmont-Triad region. Only a short drive from Winston-Salem, High Point, Kernersville, Clemmons, and Greensboro.
We also provide taxidermy services and shipping for our customers all across the United States.
For Professional, Experienced and Award Winning Taxidermy, call us at (336) 591-4828.
Visit our Gallery page or
Click on the Pictures to View the Galleries below.


1025 Countryview Drive
Walnut Cove, NC 27052
(336) 591-4828
or
email us at
Keith@bowmanstaxidermy.com

COPYRIGHT © BOWMAN'S WILDLIFE TAXIDERMY - ALL RIGHTS RESERVED